Junior Programs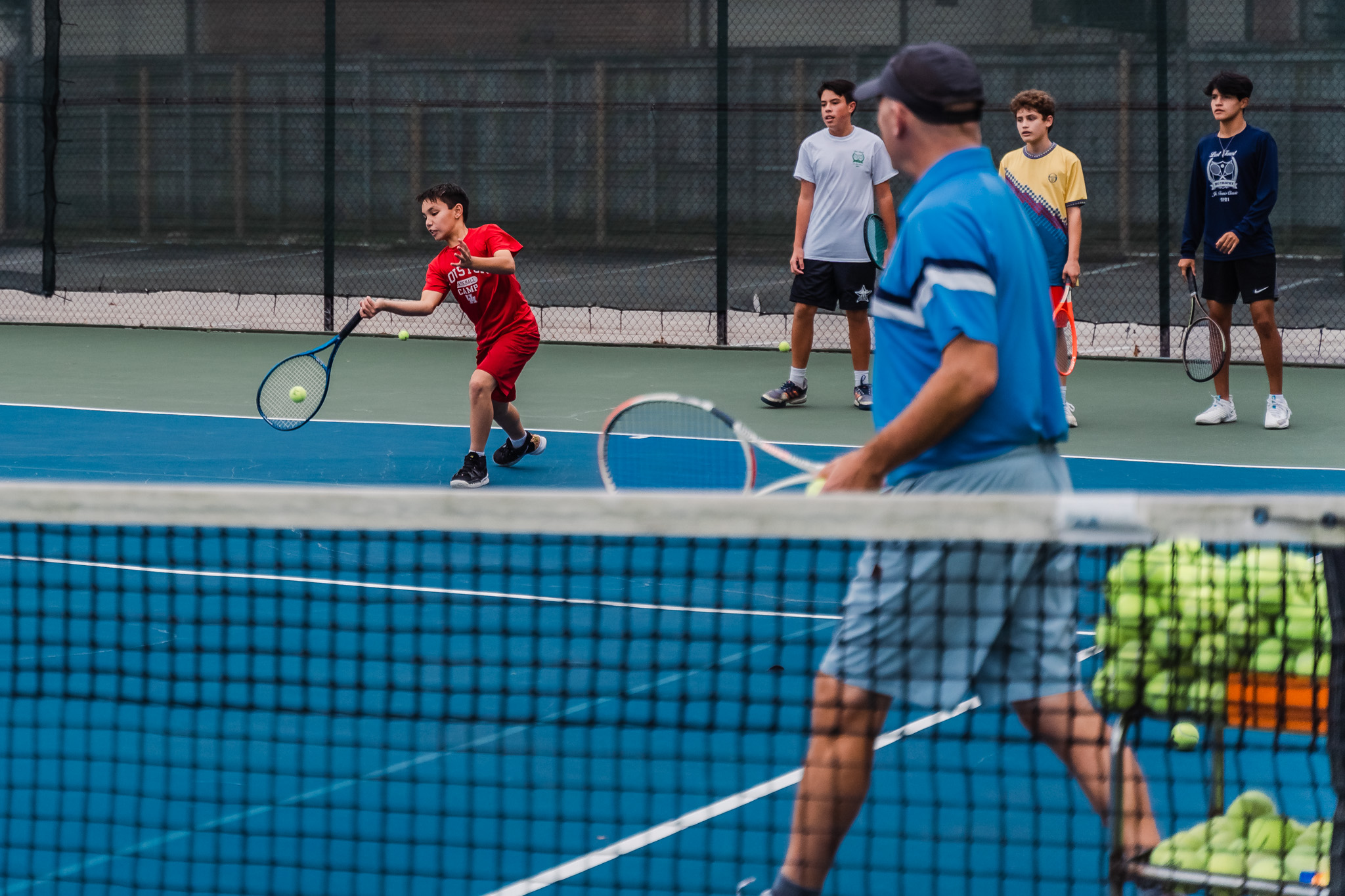 At the Lost Forest Junior Tennis Program, our mission is to get serious or get lost. Developing a path of excellence happens on a daily, weekly, monthly basis, so they will be taught how to become better thinkers and more effective competitors through an intense system of repetition. We will emphasize stroke production through the numerous on-court repetition techniques. We will advance through many mental toughness dynamics that are inherent in the natural repetition process to gain mental toughness, learn match-play skills, and take their game to a new level!

*Besides the mental toughness training practice sessions will also include stretching, weight training, and agility training for on-court movement and balance. NOTE: Training and class placement for all juniors is according to age and skill level. 
Training Includes
*Hand eye coordination drills w/o rackets
*Obstacle courses and jump roping for agility and strength training.
*Utilizing the ball machine for repetition workouts
*Hitting drills with 2-3 players on each court for live ball action.
*Rapid-fire feeding techniques to develop strength.
*Consistency drills to improve concentration and build confidence.
*Learning match play strategies by doing fun drills, point play, and ladder board matches with supportive critique.
*Weekend tournament analysis from coaches; At Lost Forest Tennis Club, the first junior tennis program in Texas using PlaySight Smart Court technology where video on court analysis is available for private/group lessons.
*All of these repetition methods are designed to enhance the sensory system and create great technical skills from the inside out.
We want to fortify the players internal skills, not burden them down with a plethora of technical commands. Tennis is all about timing, balance, and ball judgment!! These foundational mechanics are crucial to developing great strokes….not according to textbook technique, but according to their own style, form, and personality.
*Wouldn't you like your child to improve their consistency, power, and the ability to direct their tennis shots – even under immense pressure? With the right training your child can get to the next level. They can transform into a totally different player…and not just in the physical game. I'm also talking about changing how they think! Their mental game is just as vital as their strokes. If they get hung up on every failure, if they can't recover from their mistakes, their entire game suffers. Along with the systematic repetition training on strokes we will also work on building mental toughness.
*Be prepared to hit massive amount of repetition in creative ways. The more balls you hit, the more you will play relaxed, automatic and instinctive tennis.
*Call us soon and set your child up for the weekly sessions. Spots are available to reserve, with many options to choose from.

See you on the court!!
Todd Whitley, Director of Tennis at Lost Forest Tennis Club

Tennis Junior Programming
10h to 21h of weekly Junior tennis academy training on court. (Depends on programs).
Home school group classes.
Technical details and support provided by Director and assistant coaches.
ON court drills, footwork drills, live balls drills, technical drills, strategy drills
OFF the court drills, mental coaching, match analysis, and consultations
Match play trainings
Customized Private Tennis Coaching
Winter, Spring Break and Summer camps for Juniors.
Seasonal Junior Team Tennis (JTT). Teams formed by Lost Forest through UTSA, compete in the Spring/Fall against other local area teams for points.
Additional Academy Services
Homework stations
Lounge Facility
Computers
Printers, Scanner, Fax, Copiers
Fun ping pong and video games in game room